Serving Simcoe County & Surrounding Areas Since 1962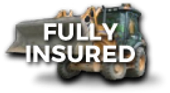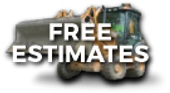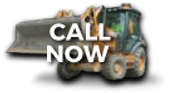 G.E. Binnie Haulage & Excavation Inc. – Your Family Owned & Operated Excavation Contractor
G.E. Binnie Haulage & Excavation Inc. is a full-service excavation contractor that has been family owned and operated since 1962. The company was started with one dump truck by Gordon "Elwood" Binnie in Barrie, Ontario. Elwood's 3 sons and grandson worked with him for over 40 years until 3 generations later, the company has grown to serve all of Simcoe County (as well as outside boundary areas). Jeff Binnie (current owner of G.E. Binnie Haulage & Excavation Inc. and grandson of the late Elwood Binnie) now has a full range of equipment and machinery to overcome any job (small or large) with "Excellence in Excavation."
G.E. Binnie Haulage & Excavation Inc. specializes in designing, installing, and repairing septic systems . We are proud members of the Better Business Bureau, Ontario Onsite Wastewater Association (OOWA), the Barrie Construction Association (BCA), Orillia & District Construction Association (OCA), and the Springwater and Oro-Medonte Chambers of Commerce. We are licenced installers of Waterloo Biofilter, EcoFlo, Enviro-Septic, Fast and Whitewater septic systems. We can also design and install any other type of septic system you may require.
YEARS OF EXPERIENCE
We have many years of experience in digging foundations, grading, haulage, landscaping (specializing in armour stone), and sewer and water line hook-ups, as well as many other excavation services.
GET IN TOUCH WITH G.E. BINNIE HAULAGE & EXCAVATION INC.
Marcie Binnie (Administrative Manager, Secretary/Treasurer and wife of Jeff Binnie) will be pleased to answer any questions you may have concerning any job you may require done with "Excellence in Excavation," so please do not hesitate to give our office a call or email us.